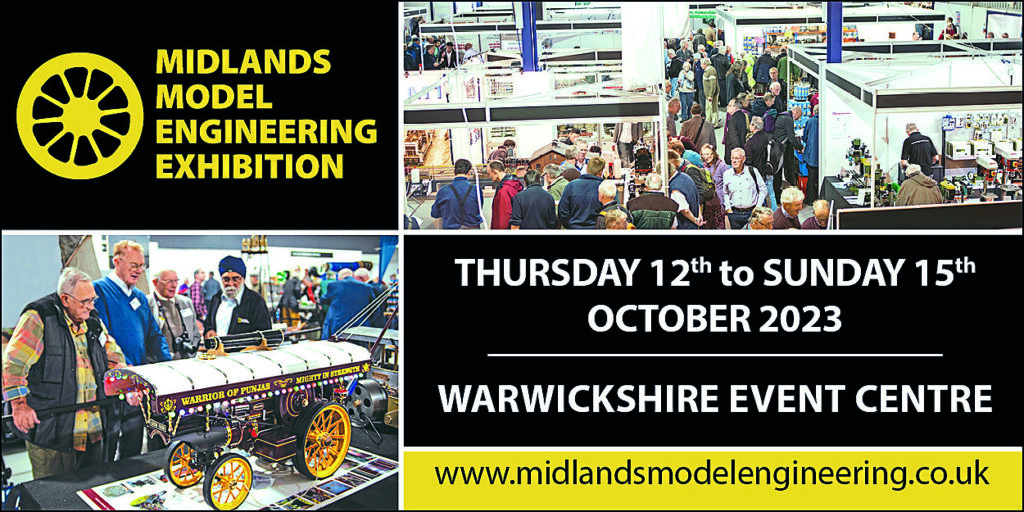 Dates for 2023 Midlands Model Engineering Exhibition at the Warwickshire Event Centre have now been confirmed by Meridienne Exhibitions, with this year's four-day extravaganza scheduled for Thursday, October 12 to Sunday, October 15.
As well as taking in all the great work on display, visitors will also be able to attend lectures presented by Model Boats' sister titles Model Engineer and Model Engineers' Workshop, and there will also be daily live demonstrations of 3D printing by MEW Editor Neil Wyatt. Plus, of course, there will be numerous trade, club and society stalls to browse.
Tickets (priced at £12.50 for adults, £11.50 for Senior Citizens and £5 for children aged between 5-14) can be booked in advance at www.midlandsmodelengineering.co.uk or purchased on the day of your visit from the ticket office.