Dave Wooley reports back from this year's show.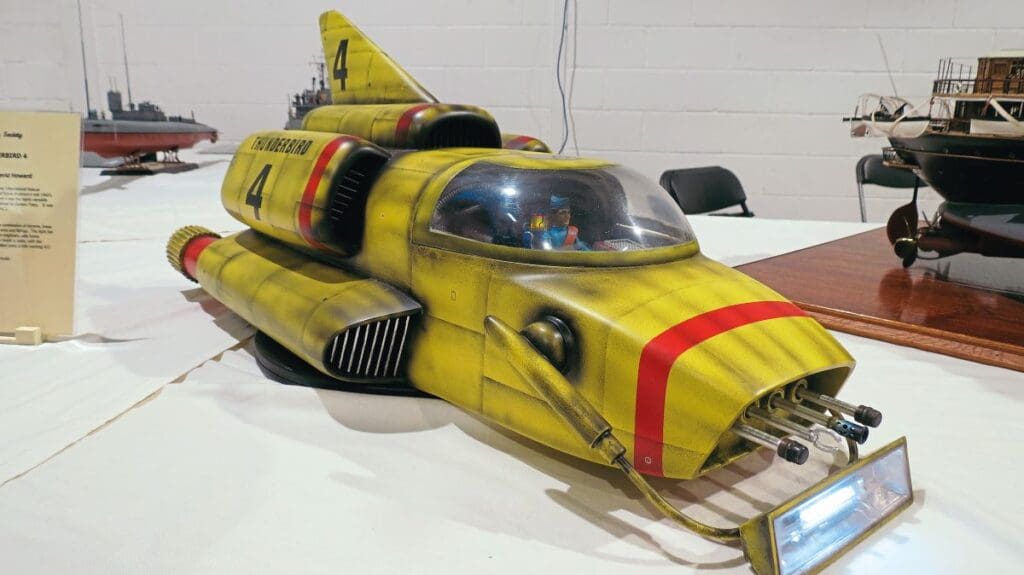 Harrogate has long been synonymous with model engineering shows. Due to the rebuilding of the exhibition centre there in 2016 though, shows were moved to the Doncaster Racecourse, until, in 2020, with the intervention of Covid in 2020, they were completed halted. Fast forward to 2023 and under new organisation/management the Harrogate Model Engineering Exhibition was once again up and running. As the name would imply, the focus of this year's event was model engineering, with a strong emphasis on model railway   displays. Yet, true to the event's previous format, there was strong alternative model content, including trucks, tanks, heavy plant, aircraft and, of course, model boats. The exhibition was held over two days, taking in the Friday and Saturday, not Sunday as in previous years. This was a very clever move as Sundays had always been the quieter of the two days, and this simple change saw day two prove as busy as day one.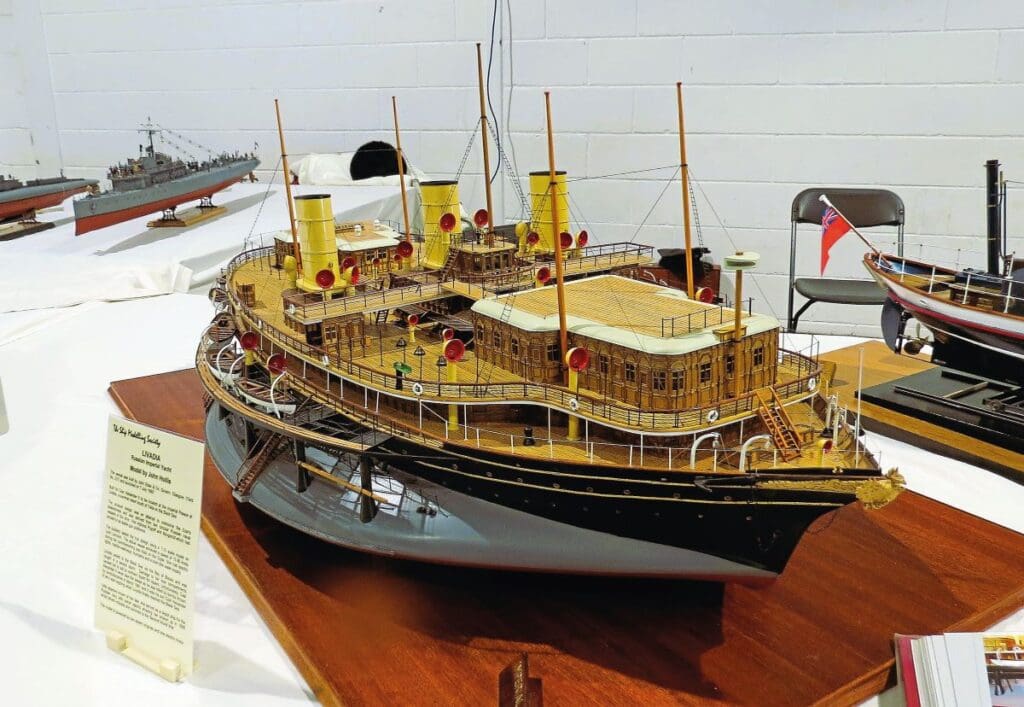 The venue
The re-development of the venue included building an extension on the adjacent car park, thereby almost doubling the available floor space in Hall 1 and making it even larger than previously more spacious Hall 2.
This year the transformed Hall 1 was largely given over to model railway displays (one of which dominated almost a third of the square footage), although there was still sufficient space to accommodate some of the model engineering displays and most of the vendors in the periphery and in some of the central areas.
The lion's share of the model engineering exhibits and displays focused on other aspects of the hobby, though, were housed in Hall 2, which was divided from Hall 1 by a fully revamped café area.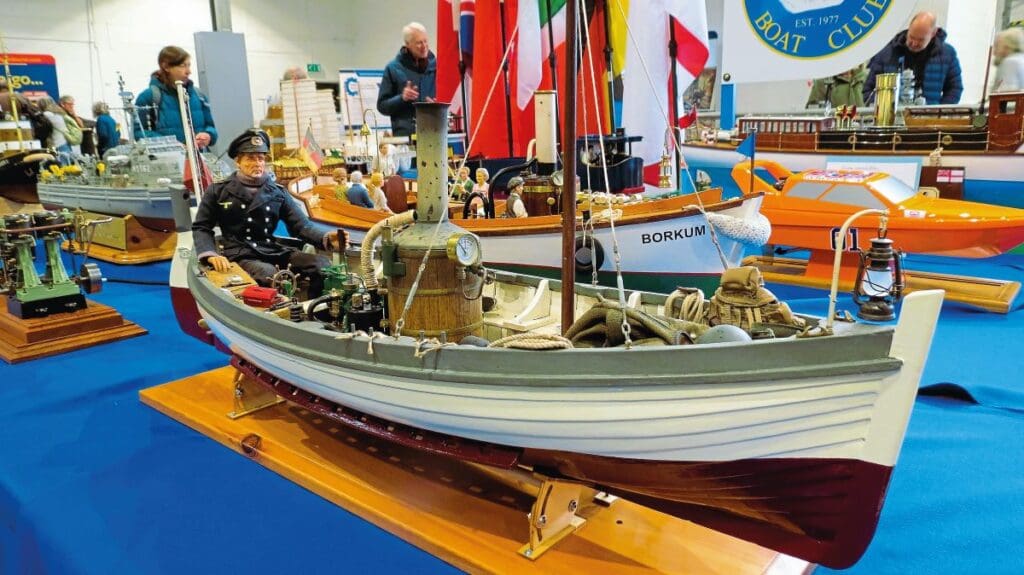 The model boat displays
The time of year (with early March being the tail end of winter) was always likely to present climatic challenges in terms of road/rail conditions and attendance. Yes, we had snow, but thankfully this didn't prove to be a deterrent, either to those displaying or visiting. Thursday was set up day, while Friday and Saturday were show days, and, amazingly, while Friday was busy, Saturday saw even more footfall. Plus, for the first time in many years, there was a large number of younger visitors.
Article continues below…
Advert
The boat clubs in attendance consisted of Kirklees, Rowdon, Claro Marine Modellers, Huddersfield and the Ship Modelling Society, with the level of interest shown by the visiting public/modellers being non-stop on both days. All of these clubs and societies had to cope with lots of vigorous questioning, often while queues of people wanting to get a better look the exhibits formed.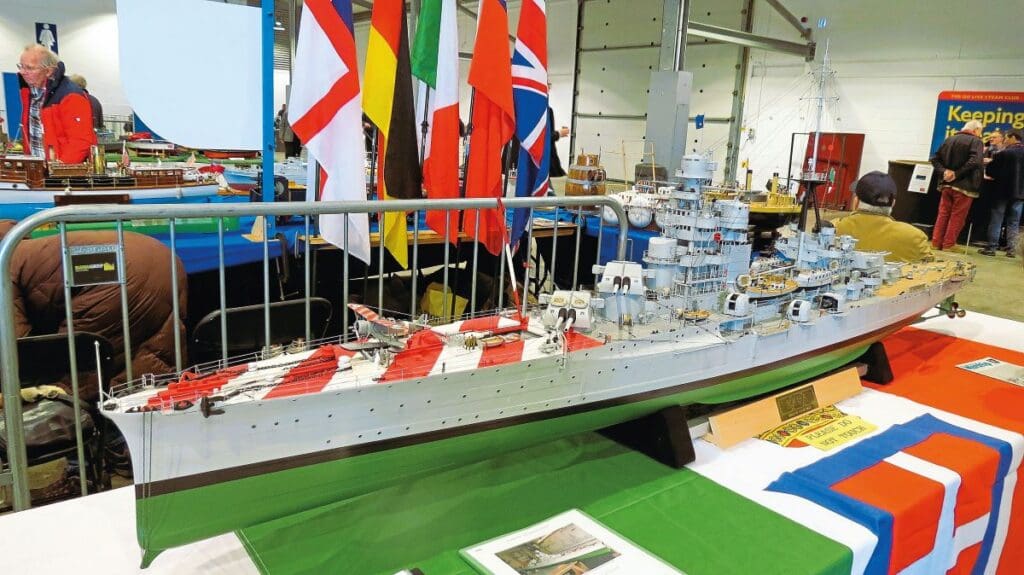 As is customary I'll let the pictures do the talking but, let me say just say, it hasn't been easy choosing pictures to include the limited space allocated to this review! If, however, you were to ask what most sparked the imagination of both those of a certain age and those much younger, I'd have to say it was the large-scale working model Thunderbird 4, as this generated a plethora of mobile phone cameras coming into play! Equally, though, there was an an astonishingly detailed 17th century man-of-war with working cannons by David Moss, and Colin Vass's completed Italian heavy cruiser Zara and Warspite models also both proved to be showstoppers at 1:72 scale.
Of course, this doesn't even scratch the surface of what was on offer for the visitor. Other models that gained a notable amount of attention included the live steam-powered circular Imperial Russian royal yacht Livadia, in its day a floating palace for Czar Alexandra III, and the Czarina. There was also a fascinating large-scale cut-away model of the Bushnell submarine employed during the American War of Independence. For the lifeboat enthusiast there were two truly impressive 1:12 scale models of a Mersey class and an Arun 1, lavishly detailed to an exacting standard by Arthur Barlow. And, added to all that, small fishing boats featured every conceivable realism, save for the smell of fish you'd encounter when up close to the real vessels!
Article continues below…
Advert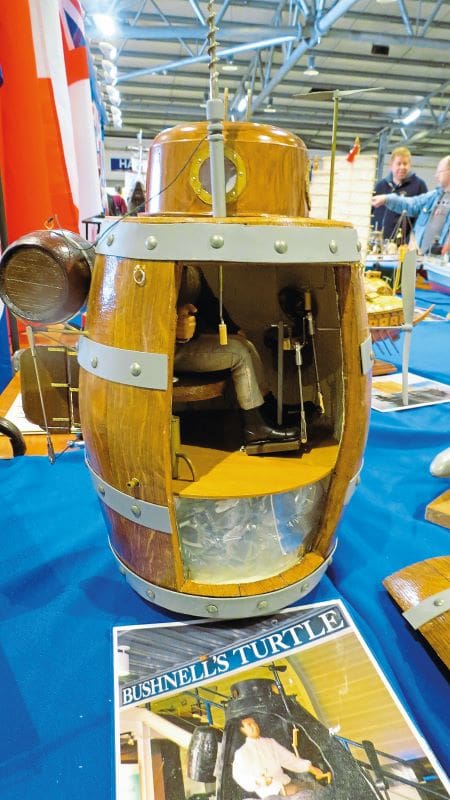 Rounding up and looking forward
For a first show at what could be termed a new venue, the organisers hit the ground running and, despite seriously difficult weather conditions, pulled off a hit! One very minor niggle would be that pre-show communication and set up requirements, along with visitor navigation, were a little confusing, given the lack of a floor plan; so, perhaps for the future the organisers can give some consideration to providing a basic show guide. On the plus side, this new venue boasts plenty of free parking, easy access (although, organisers please take note, for those less able to stand for prolonged periods, seating was on this occasion rather limited unless you were in the café area) and the building itself is well lit and comfortably heated.
I would certainly recommend next year's show to all those who missed out this time around. Dates have yet to be announced, so watch out for details in a future edition of this magazine!